From a basic service, restoration or engine rebuild. We do it all.
We are very proud of our service department and the work it produces. Bringing smiles to our faces of our customers every time.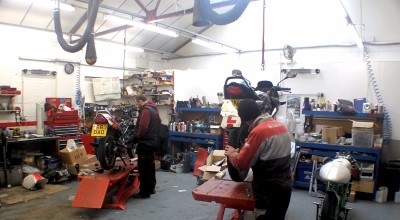 Service and Repairs
We have an excellent workshop in which we can provide a huge number of services for our customers. From an MOT to a full strip down, we treat every piece of work with the same enthusiasm.
Tuning and Upgrades
At Spa Motorcycles we will consult you about the work we will be undertaking. It is important we understand the needs of you as a rider. This will help us make the correct modification or adjustment recommendations for your bike and you. 
This means you can get the most out of your bike and enjoy your riding more.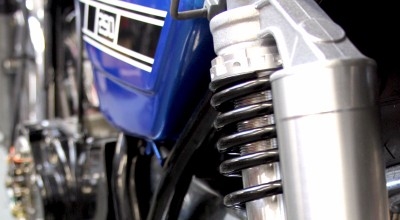 Restoration Work
Our team have a vast knowledge of the classics and we undertake a great deal of restoration and project work in our workshop. Updating the old and bringing a new life to an engine - nothing can be more satisfying.